In-Office Shoe Store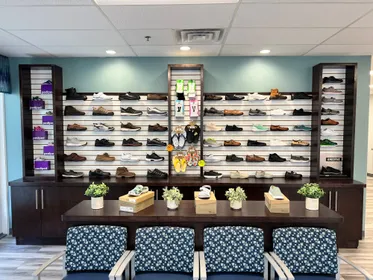 Another aspect to our practice that sets us apart from other podiatry offices in the area, is our full service shoe store at all three of our office locations! We carry a wide array of footwear by a various amount of great brands for woman, men, and children. We also sell socks, stockings, and other accessories.
We have a shoe store specialist at the practice that will help you find the perfect shoe for you and help fit you in that shoe so its also the perfect fit!
We will be adding a catalog of all the footwear we carry soon!