Welcome to Our Practice
Welcome! Southern Maryland Foot and Ankle and their professional staff are pleased to welcome you to our practice! We believe that a Podiatrist, or Foot Doctor, and patient become a team for treating an individual's feet. Our physicians spend most of their time listening to understand your concerns and responding with the best treatment options for you. With the help of our professional staff, they also follow up to make sure that generally pain isrelieved, problems are resolved and your health improves.

We also want our patients to be informed about podiatric problems and treatments because informed patients make better decisions about their health and well-being. That is why we've included an extensive section on this website covering the full array of topics associated with podiatry and podiatric diagnoses and treatments. We encourage you to look through these pages whenever you have an interest or concern about your feet.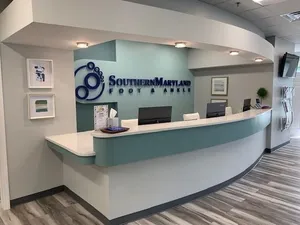 We also know that convenience in the Southern Maryland area is important to your selection of a podiatrist. In these web pages, you'll find information about Southern Maryland Foot and Ankle's offices, including our Clinton, Waldorf, and California, MD locations, maps, directions, hours, insurance policies and appointment scheduling. Please feel free to contact us with any questions you have or to request an appointment. We hope you'll find our practice offers the accessibility and personal commitment you look for from a physician.
Practice Overview
We want to educate our patients about their foot problems so they can help to choose the right approach for success. We are dedicated to providing quality, up-to-date and proven treatments in a friendly and comfortable setting. Our mission is to reduce pain and restore normal function.
Come visit one of our warm and friendly doctors today!
---
Serving three locations!

Clinton Location
Southern Maryland Foot and Ankle
9135 Piscataway Road #235
Clinton, MD20735
(301) 868-3899

Waldorf Location
Southern Maryland Foot and Ankle
12070 Old Line Center #110
Waldorf, MD2 0602
(301) 843-9581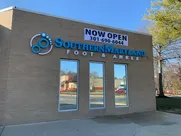 California Location
Southern Maryland Foot and Ankle
23415 Three Notch Road Suite #2054
California, MD 20619
(301)690-6044